Mr. Kingston is a Certified Public Accountant, licensed by the Michigan State Board of Accountancy and is bound by their rules of professional conduct. He is a member of the American Association of CPAs and Michigan Association of CPAs, and is guided by their standards and code of professional ethics. William Kingston, CPA is dedicated to maintaining the highest professional standards and ethics.
Mr. Kingston graduated from Detroit's Wayne State University with a Bachelor of Science Degree in Accounting. His career also includes employment as a Branch Manager of a National Brokerage Firm, he was licensed as a National Associations of Stock Dealers (NASD) Registered Securities Principal-Series 24 and a Series 7 licenses. He has performed Chief Financial Officer services, performing strategic planning, evaluation of financial performance identifying ways to increase profitability, and improve business operations. He has a genuine concern for the success of his clients, be they large or small.
About William Kingston, CPA
For over 40 years, my clients have appreciated the sound, practical and strategic advice and assistance I have given them in areas as business operations, finances, taxes, financial planning, management controls, litigation support, etc. My objective, has always been, to advise clients on how best they may achieve their financial and business goals.
With respect to litigation, I had successfully concluded a matter in the United States U.S. Tax Court against the IRS, who attempted to disallow tax deductions and charge substantial penalties and interest concerning an investment in a Limited Partnership. I personally handled the litigation of the case alone, without the services of an attorney. Additionally, my post trial Motion, for an Award of Reasonable Litigation Costs, was allowed under Section 7430 of the Internal Revenue Code. The results of this litigation was published as Kingston v. Commissioner, Tax Court Memorandums, 1997-512, and 1998-119 (refer to "Kingston vs IRS" page). This noteworthy victory, was reported in the Wall Street Journal and various other notable publications. The U. S. Tax Court Decisions and various articles are included in this site.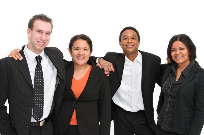 When it comes to helping people protect their financial rights, William Kingston is on the front lines.
WILLIAM KINGSTON, CPA COMMITMENT
Mr. Kingston's Mission is to be the go between, between you and the IRS, to resolve your Tax, Audit Issues, as well as Prepare your Returns.